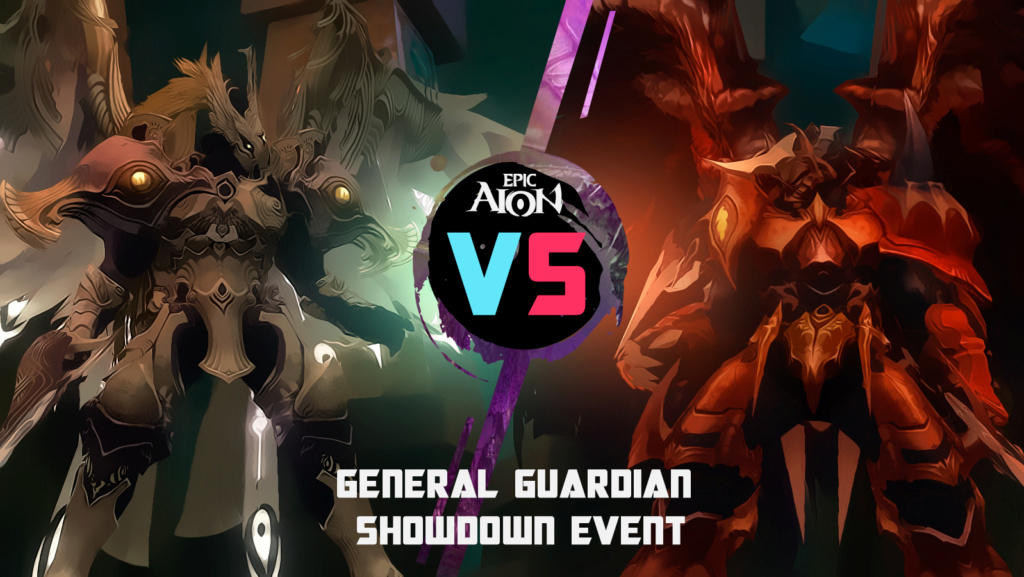 Guardian General Showdown Event will happen in the middle of Tiamaranta Eye every day.

The Event consists of killing the Guardian General of the enemy race. As soon as one Guardian General is killed, the other one will disappear, causing only one race to receive the prizes for the event.




- Bosses will appear again after 6 hours from the moment they died and so on. (When the server restart they will be spawned)
- Prize will be delivered through the the Mail. The prizes are for EACH member that participate.
- Prizes are:
25k AP in the boss death
2 Platinum Medal (Mail)
2 Gold Medal (Mail)
100 Courage Insignia (Mail)THIS IS A TEST EVENT FOR NOW AND CAN HAVE ADJUSTMENTS ANY TIME!THIS IS A LIMITATED TIME EVENT! IS NOT PERMANENT!
Permissions in this forum:
You
cannot
reply to topics in this forum