Guest

Guest

Our group got to Upper Steel Rake. However,
Chief Mate Menekiki
dropped a
Power Chamber Key
, instead of the correct
Weapon Storehouse Key
. This totally blocked us from opening the Weapon Storehouse door (in screenshot) and proceeding through the instance.
According to the Aion wiki page for this section ((Group) Steel Rake Slaughter), the key drop order should be as such:
Menekiki drops the <Weapon Storehouse Key>. Proceed into the Weapon Storehouse and kill Zerkin the One-eyed to get the <Large Gun Deck Key>. Enter the Gun Deck to kill Chief Gunner Koakoa who drops the <Gun Repair Deck Key>.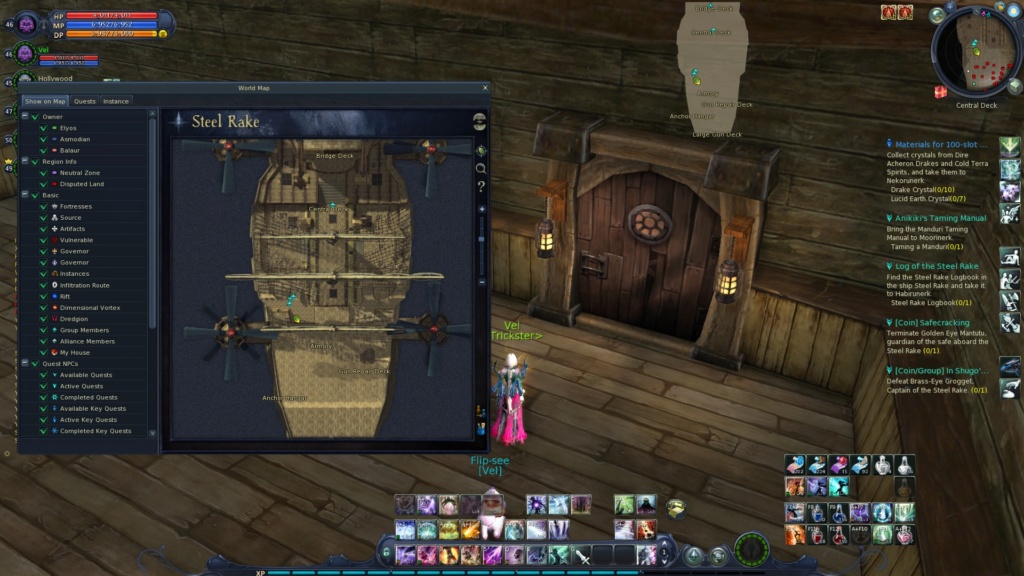 Mon Jun 22, 2020 11:50 pm
Message reputation : 100% (1 vote)
Permissions in this forum:
You
cannot
reply to topics in this forum