Guest

Guest

Hey everyone I hope you're all doing well! In the quest Escaping Asmodae, Germir never shows up behind the waterfall to continue the quest. Here's an attached snapshot:
(Sorry it's kind of blurry because of the waterfall) 
He's supposed to spawn inside that little cavern regularly to proceed to the second part, leading him disguised as a shugo. I found him already disguised here: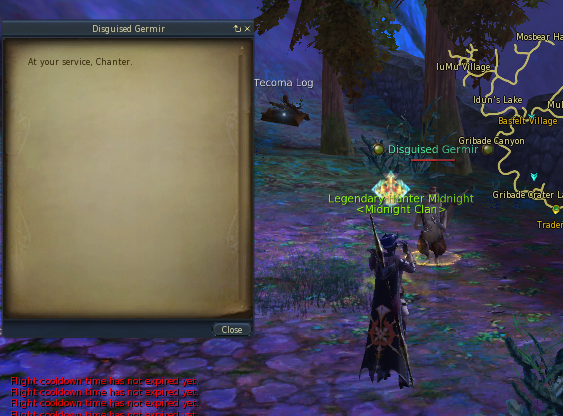 But since I couldn't talk to him behind the waterfall couldn't proceed anyway.
Thanks for looking into this and have a good night!
Fri May 01, 2020 10:31 am
Thank you for the report we will be verifying your report!
Fri May 01, 2020 10:48 am
Message reputation : 100% (1 vote)
Well i find what was happening!

They have a time to spawn, they aren't a full time spawn npc!

The waterfall Disguised Germir show up 4am to 9pm (GAME TIME)
The bridge Disguised Germir show up 9pm to 4am (GAME TIME)

So the npcs just have time to appear.

Hope it helps! Thank you for the report anyway will help other players!
Guest

Guest

Thanks for the quick reply and instructions! You guys are awesome staying on top of this.
Thank you for the report and your words. We're always happy to help you guys!
Permissions in this forum:
You
cannot
reply to topics in this forum