Guest

Guest

When I try to deposit Fresh Grobule into the legion warehouse (I am general with all perms), the item grays out in my bags and becomes unmovable, untouchable, unselectable, totally bugged.
The item icon does not show up in the warehouse item slots. However, the log does show the items listed. I tried a few different times. Only relogging my character fixes the grayed out Fresh Grobule in my bags to where I can move it around again.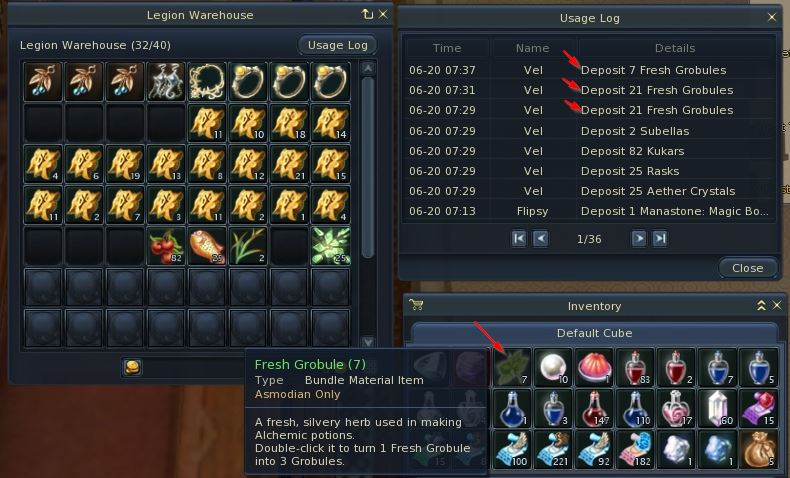 Wed Jun 24, 2020 7:21 pm
Message reputation : 100% (1 vote)
Thank you for the report! Working on it!
Permissions in this forum:
You
cannot
reply to topics in this forum